We're from Guarenas, Venezuela. We're married since 1998 and we are very happy. We're a Computer Analysts in our country. We came to the United State for better study opportunities and better Jobs. We have been here for nine months. We're studying English in Cherokee Learning Center ELP (English Literacy Program). We are people friendly, organized, serious, patient, intelligent, honest, punctual.

.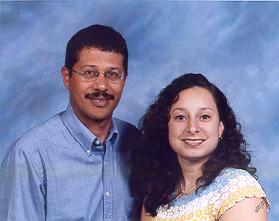 We were Volunteers in the Latin American Association - Atlanta, Ga. for three months in the Information System Department under The Director of Information System Hilda López Rolán.
We dont have tools but we can do manual labor. We are working with my big brother's friends , friends of his church, people from our church and our English class. We are helping them with cleaning, painting, and gardening.
Maybe We can check your computer out.